Kingsbury History Society was formed in January 1983, by a group of local history enthusiasts, to research and record the history of Kingsbury and its environments. During the intervening years, the membership has slowly risen giving the Society scope to expand and become more diverse in its activities and events.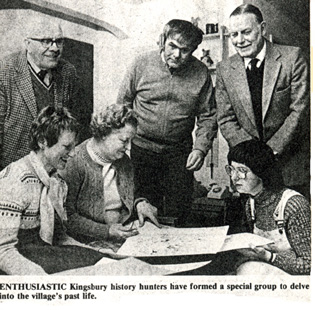 The Society is involved with family history research, writing and producing local history books, staging exhibitions, giving talks to local groups and school children, visits to places of general and historical interest and taking part in village events.
The Society is involved with .........
Local history research ~ We have researched many areas of local history in order to preserve it for the future and are gradually expanding our archives and photographic collection.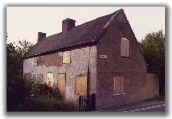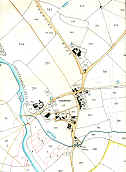 Family History research ~ The Society holds various records including copies of census returns, electoral rolls, IGI information and some parish registers. These can be consulted on behalf of anyone researching family connections with Kingsbury.
Local history books ~ We have produced books about Kingsbury's history, the local schools, the parish church, the Colliery and have recently published a DVD which takes you on a stroll through the village looking at the buildings and people who have help shape its history.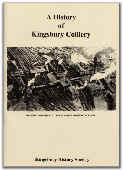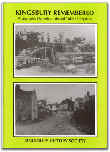 Exhibitions & talks ~ Promoting local history is an important part of the Society's function and we see displays and talks as a way of reaching out to school children and the public.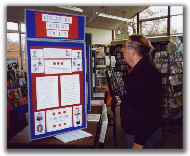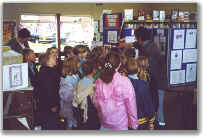 Visits and Outings ~ Members regularly visit places of general and historical interest.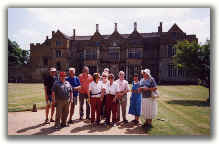 Meetings are held monthly in the Welcome Hall at the rear of the Methodist Church and vary in content. Some are Open Meetings to which a guest speaker is invited. Others provide an opportunity for topics of local history to be discussed; artifacts and documents to be viewed and for members to share their knowledge about an aspect of history that interests them.
If you would like to know more about the Society, please contact Carole Haines at:
92 Sycamore Road, Kingsbury, Tamworth, Staffs, B78 2JL
email ~ carole.haines92@btinternet.com