Since the society was formed in 1983, it has been involved with many different projects and activities ranging from outreach to recreational . . .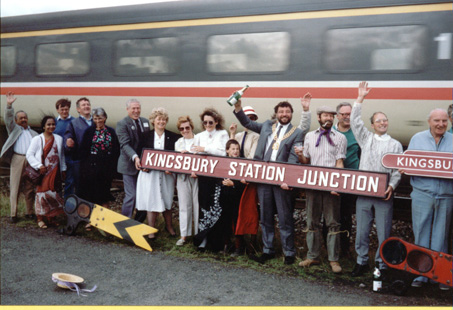 The 150th Anniversary of the Opening of Kingsbury Station
In 1989 the society joined in with the fun to celebrate this event with the Mayor of North Warwickshire and a bottle
of champagne!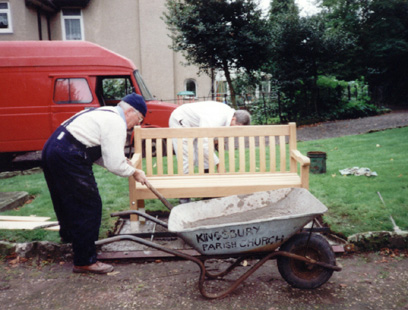 Millennium Bench
To mark the Millennium, the society provided the churchyard with a bench and the manpower to put in place.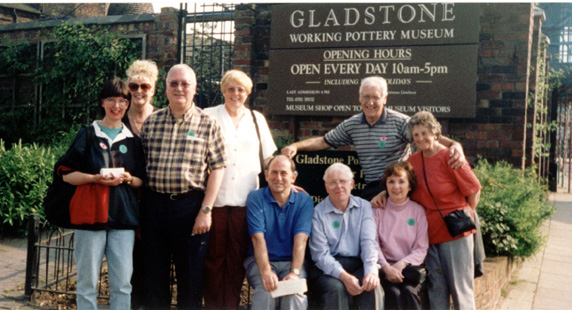 An Outing to the Gladstone Pottery in Stoke
Members enjoy at least three outings a year to places of local interest and in 2000 spent a very informative day out in Stoke-on-Trent learning the potter's trade.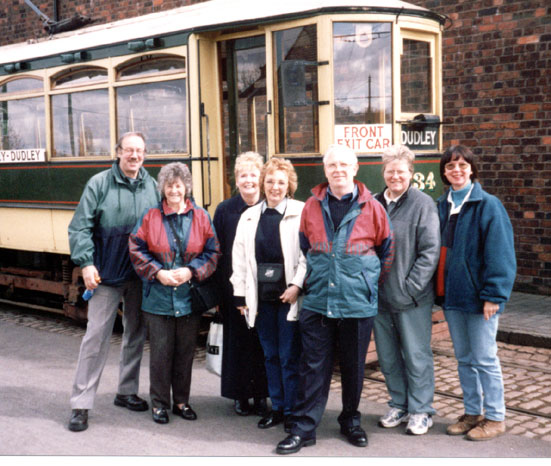 The Black Country Museum
This fasinating museum provided a nostalgic trip down memory lane and reminded a few members that our past was once their own!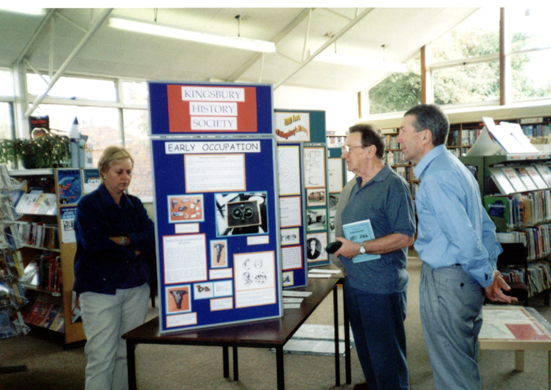 Local History Exhibition
The Society has produced several history displays over the years such as this one marking the launch of 'The Story of Kingsbury' in 2001.