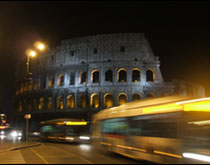 Rome Coliseum



Remark:
The Coliseum on the last night. I waited for some traffic to come along to get the effect, and two busses come along at once! Typical.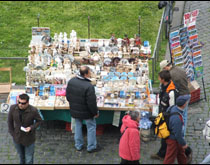 Rome Coliseum



Remark:
A typical scene outside the Coliseum. Roman traders selling all the tacky souvenirs you'd expect.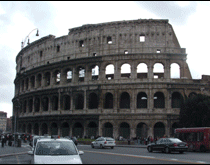 Rome Coliseum



1:
Coliseum in the day
2: Dan & Clare pose
3: Looking towards the west stand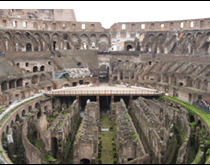 Rome Coliseum



1 & 2:
Looking into the depths of the arena
3: An uncomfortable looking Haz

4:
In the shadows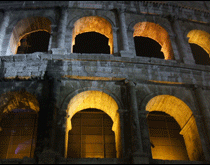 Nightlife at the Coliseum



1:
Coliseum at night
2:
Coliseum at night


3:
Coliseum at night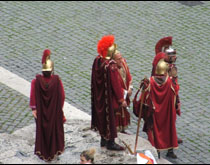 Rome Coliseum



Remark:

The Romans are back! Or natives trying to pose with you to get a photo.




About:

Easily the one of most impressive buildings you ever likely to see. Fast approach its 2000th birthday, its hard to imagine that when the Normanís conquered in 1066, this building was already 1000 years old. With Auschwitz it was hard to comprehend the numbers who died. Here its hard to comprehend the sheer age of the building. Despite arriving quite early there was still a considerable queue to enter. Although a lot of the structure has disappeared over the years, the inside throws up a thousand views. We slowly made our way around the stadium taking a photo ever 50 feet. In fact I think we can recreate a 3D a model of the arena. The best time to see the coliseum is at night though. Without the hoards of tourists, the Coliseum looks very impressive as its expertly lit from the right angles. In fact I think we ended up walking back to the Coliseum every night, sometimes with a beer, sometimes with an ice cream or sometime just to pose a do a "Bruce " for Greg!