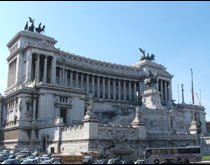 Vittorio Emanuele Monument, Rome



Remark:
The Italian Unification monument has been described as an eyesore in certain tour books, but to us was a highly impressive.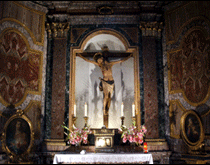 Rome attractions



1:
Crucifix in the St Agostino Church
2: Near the Piazza Novona

3 & 4:
Spanish Steps views and Bruce's.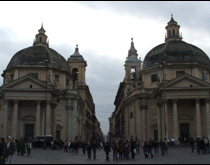 Sightseeing in Rome



1 & 3:
Views of the Piazza Del Popolo
2: Castel Sant Angelo

4:
Vittorio Emanuele Monument
5:
Via Cavour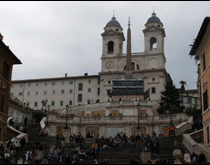 Sightseeing in Rome



1:
Spanish Steps
2: Danny in front of another fountain

3:
Campidoglio Square in the sunshine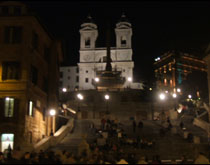 Spanish Steps, Rome



Remark:
The Spanish steps are most seen in the summer time when all the flowers are out. For the most part all that was out were Americans!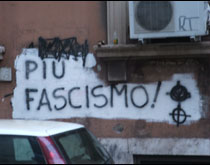 Graffitio



NB Remark:
Not quite sure waht it says, but this was outside our B&B in China Town. I know "pio" means "devout" , not sure on PIU?




About:

I can think of few cities in the world that boasts the array of attractions on every street corner than Rome. Where ever you are heading in the city, there is something of historical or of architectural importance, (or in most cases both) to see. Personally I found the Coliseum, the Vittorio Emanuele Monument and the Vatican the most impressive, but thatís easy to overlook the Pantheon and its square, the Trevi fountain, The Forum etc. Three days wasnít nearly enough to cover Rome, although we did make the most of our time there. Despite the bad press the Vittorio Emanuele II monument gathers (nicknames include the wedding cake or the false teeth by the locals), it still and impressive and imposing building. Most things in Rome are other the top and this monument epitomise this. Where as the Spanish Steps were far less impressive. Iím told they look far better in the summer when theyíre covered in flowers set against a dark blue sky, they still failed to ignite the imagination. The only problem with Rome is the roads. Once you get the hang of walking blindly across the equivalent of the M6 your fine. I assured Clare that the cars would stop for us, even if I didnít believe it myself! As in Rome . .