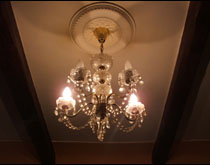 Prague Apartment



Remark:

Our rather fancy chandelier situated in the lounge. Not bad for £9 a night!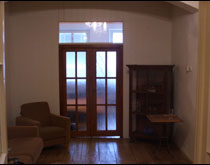 Prague Apartment



Remark:
Clare & Dan's room was directly in front of the lounge. To reach Tony and Haz's room you had to go through it!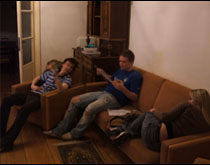 Prague Apartment



Remark:
Tony (the mapmeister) plans the nest days walking, as Haz and Clare fall asleep. Not sure if there was a connection?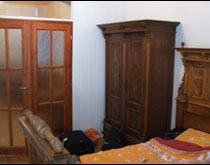 Prague Apartment



Remark:
Felt typically Czech inside though, if there is such a thing!? Almost a four poster bed to fit into.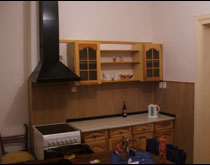 Prague Apartment



Remark:
Not that we had a lot of call for a kitchen, but we could have used if we had needed. Tony said he was going to test it.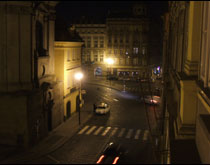 Prague Apartment



Remark:
This was the view out of window, across the street from The Church of St. Nicolas, in the old town.



About:

We had booked an apartment in an area called Vyšehrad, quite a way out of town towards the south near the University. However when we turned up at the company we had booked it with, "Prague holidays", they informed us that there was a problem with the boiler and it couldn't be used. On the bright side though, they could put us up in another apartment much closer to the old town near the foot of the castle for same price. Thank you God. In fact, Prague Holidays were very helpful and spoke excellent English. A big Thumbs up :) The apartment itself was great with only 2 minor observations. One; They don't like fixing door handles, as everyone fell off when turned! Two; They quite like glass doors, especially on the bathrooms and bedrooms. The Czechs are obviously not shy! We did have a chandelier though.