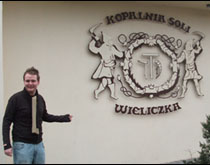 Wieliczka Salt Mine



Remark:
Mr Allen looks excited to have finally arrived at the World Heritage site, the 700 year old Krakow Salt Mine.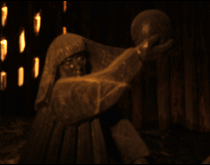 Wieliczka Salt Mine



1:
Minors sculpture out of salt
2: Heading further underground . .

3:
Clare on the march underground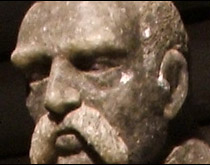 Wieliczka Salt Mine



Remark:
A famous Polish general whos name escapes me, but was a national hero. Looks a little like Bismark though!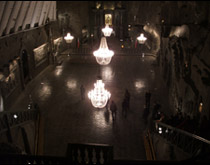 Wieliczka Salt Mine



Remark:
The centre of the Salt Mine, and easily the most impressive part of the mine. I'm informed its Europe's largest underground church?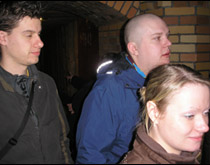 Wieliczka Salt Mine



Remark:
Nope I wasn't a sleep, but i think i was the only one out the group who wasn't! Ignoramuses.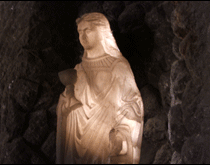 Wieliczka Salt Mine



1:
Salt Sculpture
2: Salt Sculpture II

3:
- - -







NB Remark:

After wandering around Krakow Jewish towns in the morning, the lads finally awoke and made into town around lunchtime. We headed off to the train station to visit the world renown Krakow salt mines. The train station would prove our first encounter with the many "taxi drivers / dodgy tour operators" who would help us get from A to B. Unfortunately in return for 100 zly (£20), the 5 of us plus the driver would have to try and fit into the car. After much discussion, we declined the offer and sought the bus instead. After a little searching we found the bus station and clambered aboard a Polish minibus to the mines. Incidentally it cost 50p each! The Salt mines were £10 to visit with a further £2 for taking photos. We decided to grab a quick refreshment before going in, but unfortunately, despite ordering a coffee 20 mins before the tour, the drink never appeared. A short outburst followed. The mines are a long way underground and have to be reached with a flight ever descending staircases. Once at the bottom the 2 hour tour begins! The Salt mines are 700 years old and although no longer operational are now filled with miners sculptures and salt art. By the far and away the most impressive part of the tour is the underground church, said to be the largest in the world. For the most part though, i think it possibly fell into the "worth seeing, but not worth going to see" category! Philistines.