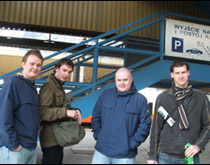 Krakow Train Station



Remark:
After more harassment from taxi drivers we bough a train ticket for £4 return, (as opposed to the £20 wanted by the taxi drivers!)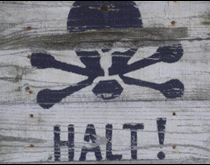 Auschwitz Concentration Camp



1:
Speaks for itself . . .
2: Some of the ways inmates died.

3:
24a - Joy Division?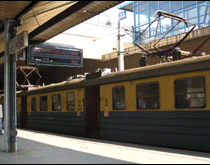 Auschwitz Concentration Camp



1:
The Polish Express to Auschwitz
2: Destination: Osweicim

3:
Krakow Station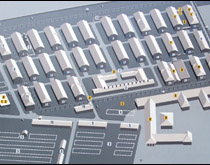 Map of Auschwitz Concentration Camp



Remark:
Although a smaller camp in area size, equal to any in suffering and death. Each Barracks were dedicated to a persecuted minority.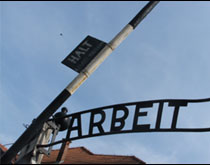 Auschwitz Concentration Camp Gates



Remark:
Arbeit Macht Frei, "Works brings freedom". The infamous words above the entrance to Auschwitz.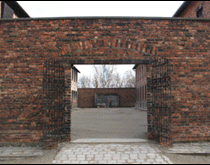 Auschwitz Concentration Camp



1:
The Execution Wall
2: Perimiter Fence

3:
Entrance Gates




About:

Itís a near impossible task to describe Auschwitz in a short paragraph, especially after only spending a couple of hours there. Ive seen numerous documentaries and read a lot about the place, but it still doesnít really prepare you for the place. Having visited Sachsenhausen in Germany, Auschwitz seems very touristy and small in comparison. That said its far more intact that Sachsenhausen and after entering the first brracks you soon release how much there is to see and do. Every barracks is dedicated to the memory of a persecuted group or race and deserves far more time to view the exhibitions than we could give it. Easily the most poignant place in the camp is Barracks 10 & 11, where much of the execution, torture and initial gassings took place. As you might expect a very eerie atmosphere prevails in the underground
execution cells.